Cosmetic Dentistry – Sachse, TX
Take Years Off
of Your Smile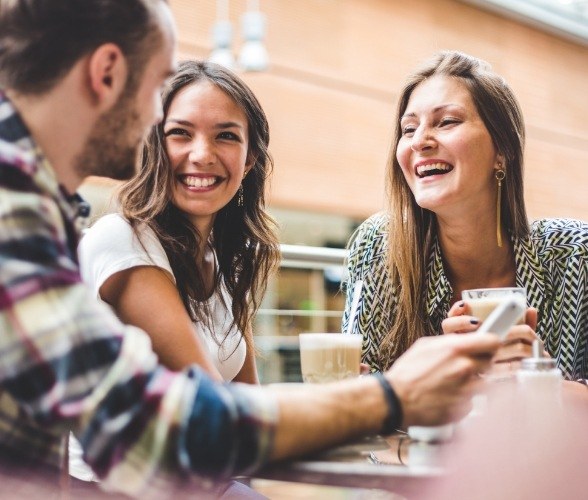 Even tiny imperfections in your teeth can have a huge impact on your self-esteem. Unfortunately, it's all too common for teeth to become stained, worn-down, or chipped as the years go by. That's where Dr. Wiese can help. He offers a number of cosmetic dentistry services that can take years off of your smile and renew your sense of confidence. To get started on your journey to a perfect smile, call us today for cosmetic dentistry in Sachse, TX!
Why Choose Wiese Dental for Cosmetic Dentistry?
Soft Tissue Laser for Comfortable Gummy Smile Correction
One-on-One Care from an Experienced, Empathetic Dentist
Dental Sedation Available to Soothe Nerves
Porcelain Veneers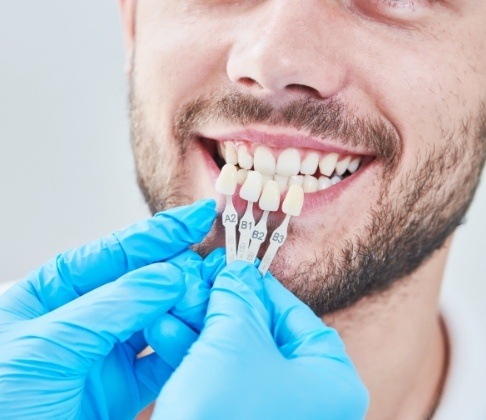 If you'd like to fix multiple aesthetic flaws in your teeth at the same time, then veneers could be the perfect solution for you. These ultra-thin ceramic shells are cemented over the front surfaces of the teeth, instantly covering up chips, cracks, discoloration, small gaps, and more. Each veneer is 100% customized to complement your overall smile, and they're durable enough to last for at least 10-15 years with the proper care.
Metal-Free Dental Restorations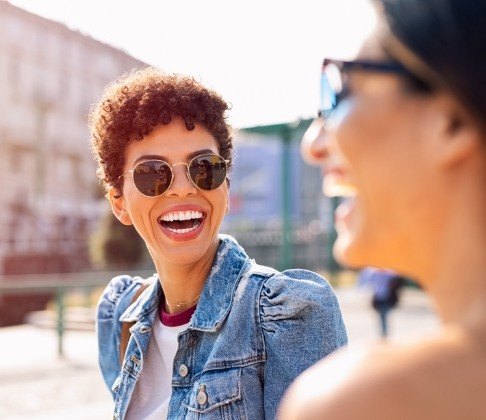 At Wiese Dental, we never want patients to have to choose between a healthy smile and an attractive smile. Because we offer metal-free dental crowns, that's no longer a worry! We can provide personalized crowns made from zirconia, EMAX, and other tooth-colored materials that repair your smile without impacting the way it looks. Once your crown is placed, it should be nearly impossible to tell it apart from your other teeth!
Cosmetic Dental Bonding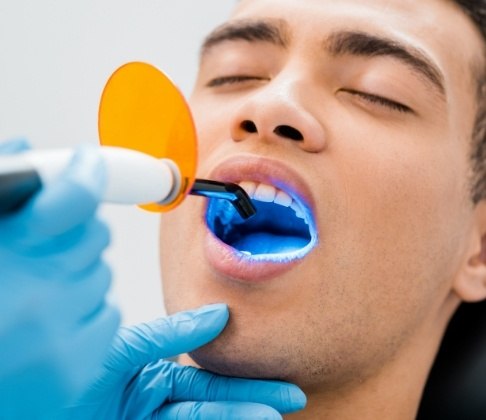 For small yet noticeable imperfections, cosmetic dental bonding is a fast, cost-effective treatment. We can apply a composite resin (the same material we use for tooth-colored fillings) to the flaw in question, sculpting over it until it looks like it had never existed at all. Since we color-match the resin to your enamel, the end results will be immaculate.
Gum Recontouring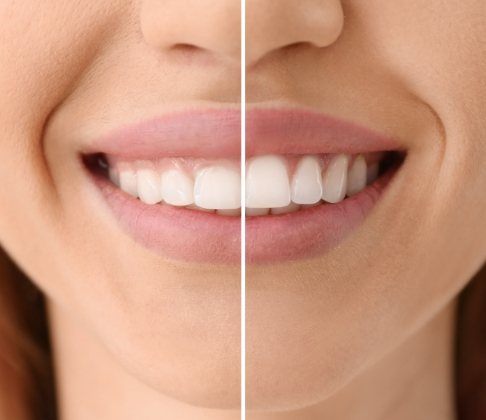 When you smile, your teeth should take center stage, not your gums. If you feel that you have a "gummy smile" or an uneven gumline, we can comfortably remove excess tissue and balance out your smile with gum recontouring. With our DenMat diode laser, we simply shine a concentrated beam of light onto the gum tissue to make your pearly whites the star of your smile. Gum recontouring provides permanent results, so you'll never need to worry about a gummy smile again!
Smile Makeovers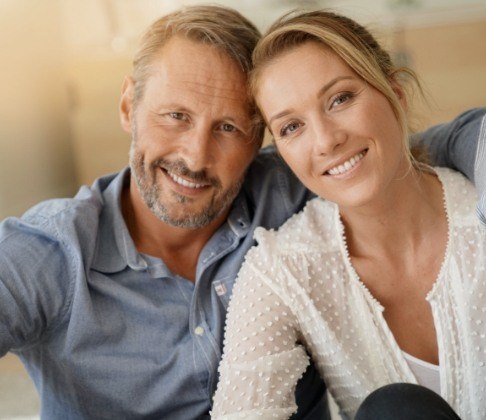 Is your smile so riddled with flaws that it seems beyond hope? With his advanced training and impressive experience, Dr. Wiese can give you the perfect set of pearly whites you've been dreaming of, no matter how flawed your teeth might be. By combining multiple cosmetic and restorative treatments into a custom smile makeover plan, he'll make sure you have a grin you can feel proud of.