Invisalign – Sachse, TX
A Clear Path to a Straighter Smile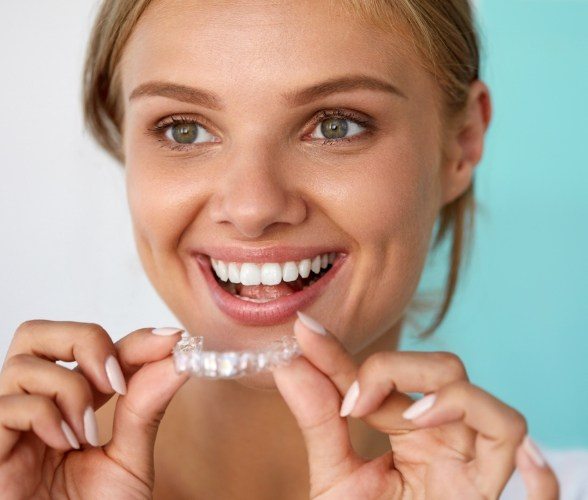 Straight teeth aren't just considered conventionally attractive; they're also healthy. If your teeth are crooked, it can be harder to clean bacteria out from the spaces between them, increasing your risk for gum disease and tooth decay. At Wiese Dental, we want all of our patients to have healthy smiles they can feel proud of. That's why we offer Invisalign clear aligners so that you can straighten your teeth without metal braces. Call us today to learn how Dr. Wiese can give you the healthy, aligned smile you deserve with cosmetic orthodontics in Sachse!
Why Choose Wiese Dental for Invisalign?
Personalized Care That Meets Your Unique Needs
Cosmetic Dentist with Over 35 Years of Experience
Welcoming, Cozy Dental Office Atmosphere
How Invisalign Works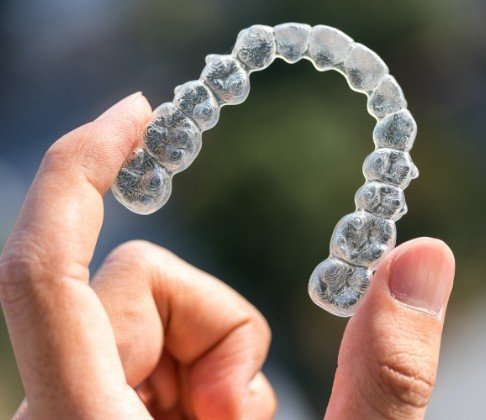 Unlike traditional metal braces, Invisalign uses a series of clear aligners to gradually move teeth into proper alignment. Each set of plastic trays is worn for a predetermined amount of time, usually about 20-22 hours each day for about two weeks. A small portion of your smile will be shifted until the entire thing is straightened. You'll visit Dr. Wiese every six weeks or so to pick up your new aligners and ensure your treatment is going according to plan.
Indications for Invisalign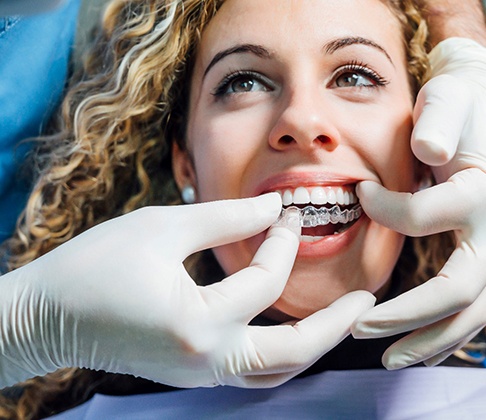 One of the most significant advantages of Invisalign in Sachse is that it can be used to treat various orthodontic issues. Some of those include:
Crowded Teeth
Patients who feel like they have too many teeth in their mouth may benefit from Invisalign. Crowding can increase the risk of decay and gum disease, which is why it's important to address the issue as soon as possible. Fortunately, the clear aligners use pressure to move different parts of your smile into a properly aligned position.
Gaps Between Teeth
Having spaces between your teeth isn't only unsightly – they can make you susceptible to issues like cavities and gum infections. That's mainly because food particles can easily get trapped in these areas and cause decay or bad breath. With Invisalign, your teeth will gently be pushed back together into a healthier and aligned position.
Bite Alignment
A misaligned bite can place unnecessary pressure on your temporomandibular joint, causing problems like TMJ disorder and teeth grinding and clenching. The good news is that Invisalign can correct issues like overbites, crossbites, and underbites.
The Benefits of Invisalign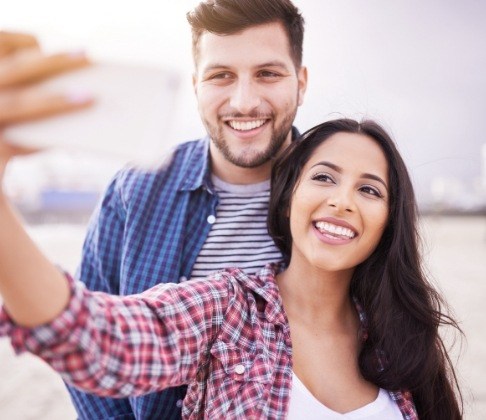 Patients greatly prefer Invisalign to metal braces for many reasons. For example:
The Invisalign trays are removable, so you can conveniently take them out before eating, drinking, brushing, or flossing.
Unless someone really knows what they're looking for, your aligners shouldn't be detectable.
Because the aligners are made from smooth plastic, they won't irritate your mouth tissues as easily as metal brackets and wires do.
The average treatment time with Invisalign is only about 18 months, compared to the 24-36 months it usually takes for braces to deliver the same results.
How Much Does Invisalign Cost?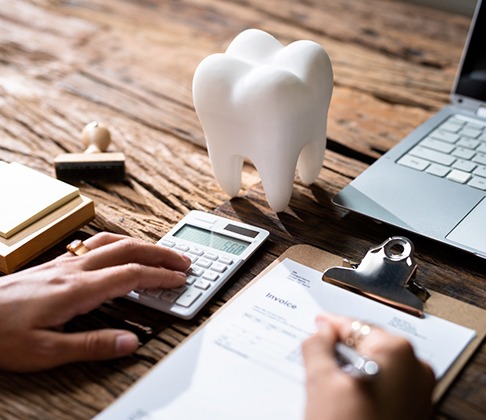 Because every smile is unique, it's impossible to know how much your treatment will cost until you come in for an exam. We'll assess the extent of your dental misalignment and provide you with an accurate price estimate. Simply by looking at the advantages of Invisalign over traditional braces, it's easy to see that it's worth the investment in your smile!