Replacing Missing Teeth – Sachse, TX
Reclaim a Complete, Confident Smile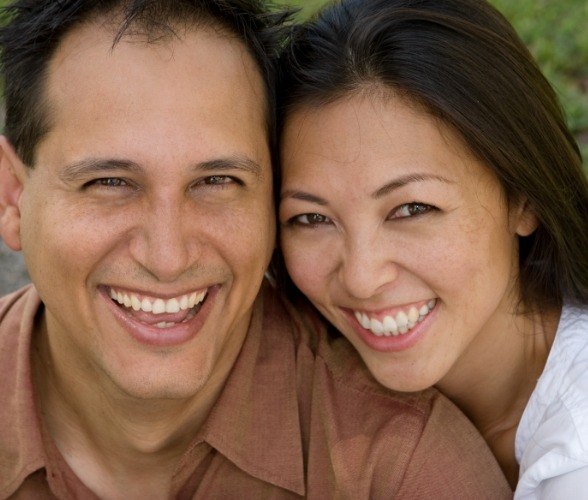 Whether you're missing one, several, or all of your teeth, tooth loss can make it hard to live your life to the fullest. Eating your favorite foods becomes difficult or even impossible, you might struggle to pronounce certain words, and you might even avoid smiling around other people. At Wiese Dental, we want to change that! Dr. Robert G. Wiese offers multiple treatments for replacing your missing teeth. If you'd like to reclaim a complete, confident smile, contact us today to discuss your options for replacing missing teeth in Sachse, TX.
Why Choose Wiese Dental for Replacing Missing Teeth?
Caring Dentist with 35+ Years of Experience
Dental Implants Placed & Restored In-House
Soothing Sedation Dentistry Options Available
Dental Bridges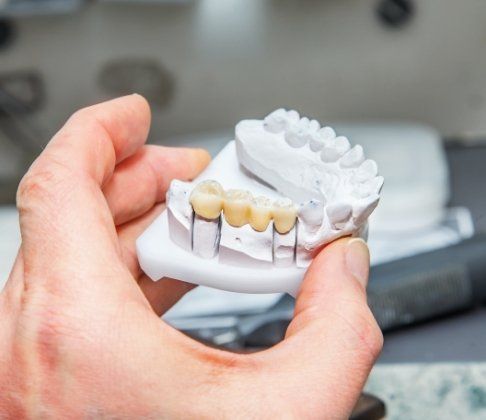 A simple yet effective way to replace one or more consecutive missing teeth, dental bridges consist of two dental crowns with a number of prosthetic teeth connected between them. Each of the crowns is fitted over the natural teeth at either end of the space in your smile, allowing the replacement teeth to literally "bridge" the gap. Once in place, your bridge should restore your smile for many years to come – usually more than a decade.
Dentures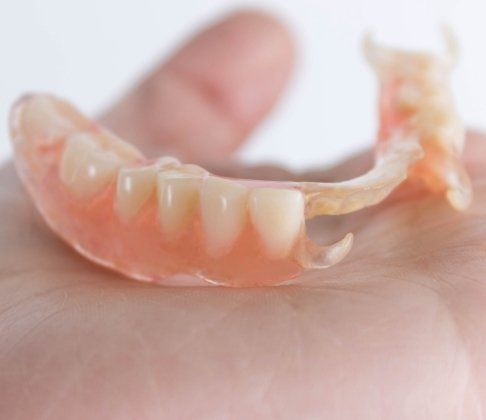 If you've lost multiple teeth that are not in a row, or all of the teeth on an arch, we can recreate your smile with a custom denture. These tried-and-true prosthetics – consisting of a pink acrylic base and porcelain replacement teeth – have only become more lifelike and comfortable as dental technology continues to improve. A partial denture can seamlessly fill the gaps between remaining teeth, while a full denture replicates an entire row of lost teeth.
Dental Implants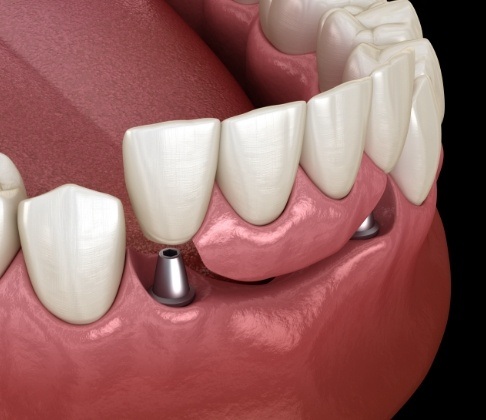 Considered the gold standard of tooth replacement, dental implants do something that no other method can – replace the hidden roots of the teeth in addition to the visible crowns. These small titanium posts are surgically embedded into the jawbone, providing sturdy support for any number of artificial teeth. If you're looking for long-lasting new teeth that are indistinguishable from your old ones in appearance, feel, and function, ask Dr. Wiese about dental implants!
Learn More About Dental Implants